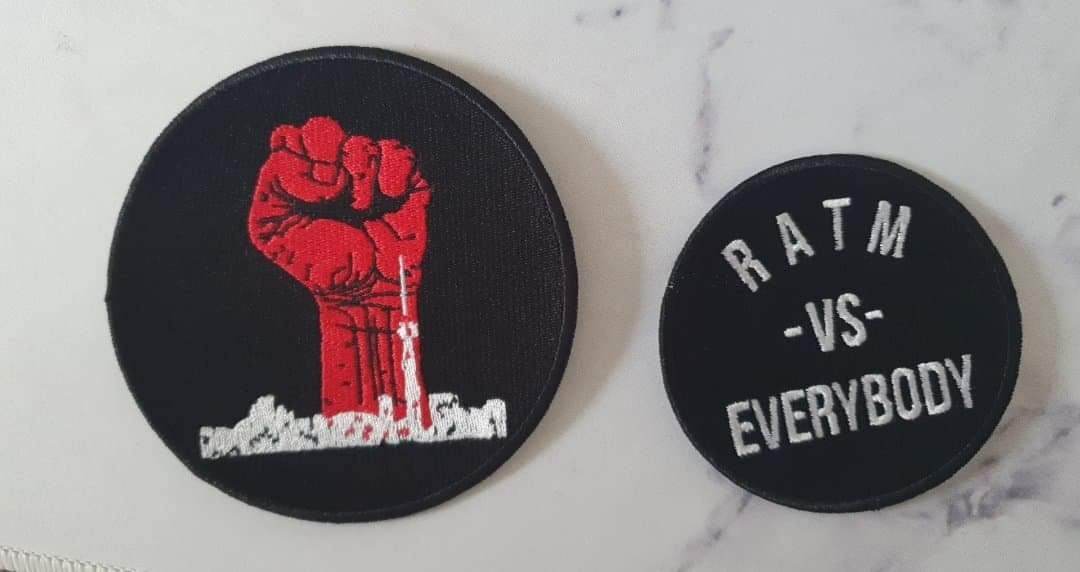 Tribute to one of the most influential bands in the world, No Shelter aims to remind us and to honour the brilliance and empowering words and music from Zack de la Rocha, Tom Morello, Tim Commerford and Brad Wilk of Rage Against The Machine.
NO SHELTER
Toronto's Tribute To Rage Against The Machine
Featuring an original design by the Toronto natives. These patches are easy, simple, Iron-On patches that can also be sewn on if preferred.
RATM VS EVERYBODY Patch is 3" Round
FIST patch is 4" Round
1 of each for $10